About The Bruree Coll Family
---

James Coll and Geraldine Cronin met at a dance in Redbarn, Youghal, Co. Cork
in the year 1966. The showband playing on the night was Brendan O' Brien and the Dixies.
James and Ger got married in August 1969 and lived in Youghal for three years. While living in Youghal they were blessed with three boys; Robert, Brian and Anthony. They then moved to the UK in 1973.
Just before returning to Ireland in 1980 their first daughter Carmel was born. They moved to west Waterford and built a four bedroom house at Grange, Ardmore.
In 1990 their second daughter Sarah was born and in 1993 they moved to Bruree, Co Limerick. James' Ancestors are deeply rooted in south county Limerick. Ger missed her native Port Lairge and returns there frequently, especially for hurling matches.
Our family has grown up now and live in Germany, England, America and Ireland.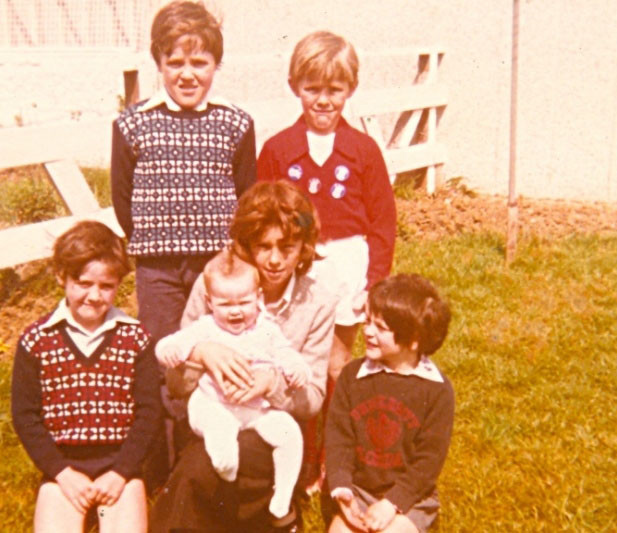 Love at first dance!

1966

James and Geraldine meet for the first time at a dance in Youghal

Marriage

August 1969

James and Geraldine get married in August of 1969, 3 years after meeting.

First child

Sept 1970

James and Ger are bless with the birth of Robert, their first of 3 boys. Brian and Anthony quickly follow.

UK bound

1973

James, Ger and the 3 boys moved to the UK.

First girl

1980

The first girl of the family, Carmel, was born just before returning to Ireland.

The return home

1980

Later in 1980, James, Ger, the 3 boys and new arrival Carmel returned home to Ireland and built a four bedroom house at Ardmore in Waterford.

Second daughter

1990

Ger gave to birth to their second daughter Sarah in 1990.

Final move

1993

The Coll family upped sticks again and made their way to James' ancestral home of Bruree.